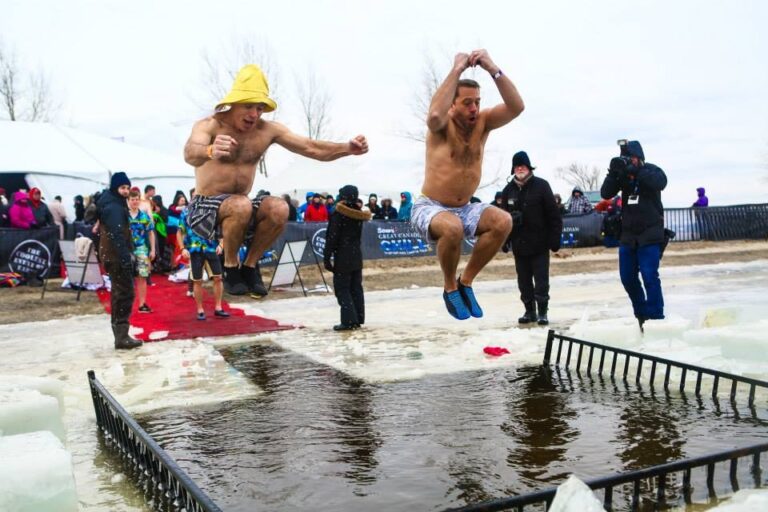 Inspired to create Snow Angels for CHEO
It all started in 2011 when my buddy Pete Lipohar (Polar Pete) invited me to join him in the annual polar dip.  Why I said yes was not clear to me at the time… crazy, adventurous, maybe a little of both?
The event was called the "Sears Great Canadian Chill" and I had no idea it was actually for a great cause.  I thought it was reserved for those who lost a bet or something.  It was a tradition for Pete, who does it every year on his birthday, going back more than 30 years, starting in Port Dover.  2020 News article
After that first year, I worked hard to raise funds for CHEO's oncology center to support the fight to end kids' cancer.  I learned that a 9 yr old girl in my neighbourhood was fighting for the second time in her young life. As of that moment, I was now doing it on her behalf.  With the generous hearts of friends and family, I raised around $1000 – $1200 each year.  If I raised $1000, The Chill awarded me a robe with my name.  I was awarded a robe each year and had Jessica Albin's name embroidered on it and gave them to her.  Fun fact: the first robe was 8XL!   So the family had it cut up into a towel set. 
On December 27th, 2015, I pledged to make a snow angel in my shorts if I raised enough money for a day. Dec. 30th was the day the contributions came in, and I recorded the event.
November 2016, I found out that the Sears Great Canadian Chill was cancelled!  I was eager to raise money to support kids' cancer awareness and research, and I was not going to stop now.  At that moment, I decided to start a brand new event to raise money for the kids fighting cancer.  I contacted the CHEO Foundation, registered on their site to collect money, and was teamed up with an awesome CHEO family who had been through a lot with their son having a brain tumour.
Together with my new CHEO family, friends, and family, we raised over $3000 in the first year!
The initial idea for the campaign was to get people out to do a Snow Angel in their bathing suits and have people support their efforts.  This seems to be more challenging than getting Polar Dippers together, but we are just in our sixth year, and I am hopeful that we will make this a tradition for raising winter funds for CHEO kids fighting cancer.
I've performed many snow angels in my bathing suit in temperatures of -18° or more at Winterlude, City Hall, my front lawn, and Algonquin College… and I will continue to do it for the fight against kids' cancer.
Founder
Roland ten Holder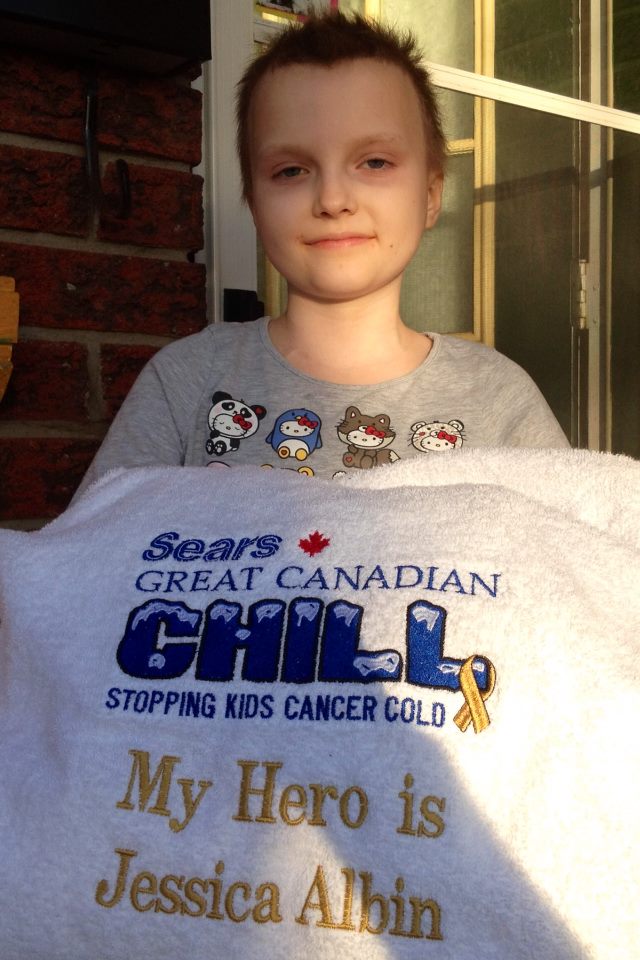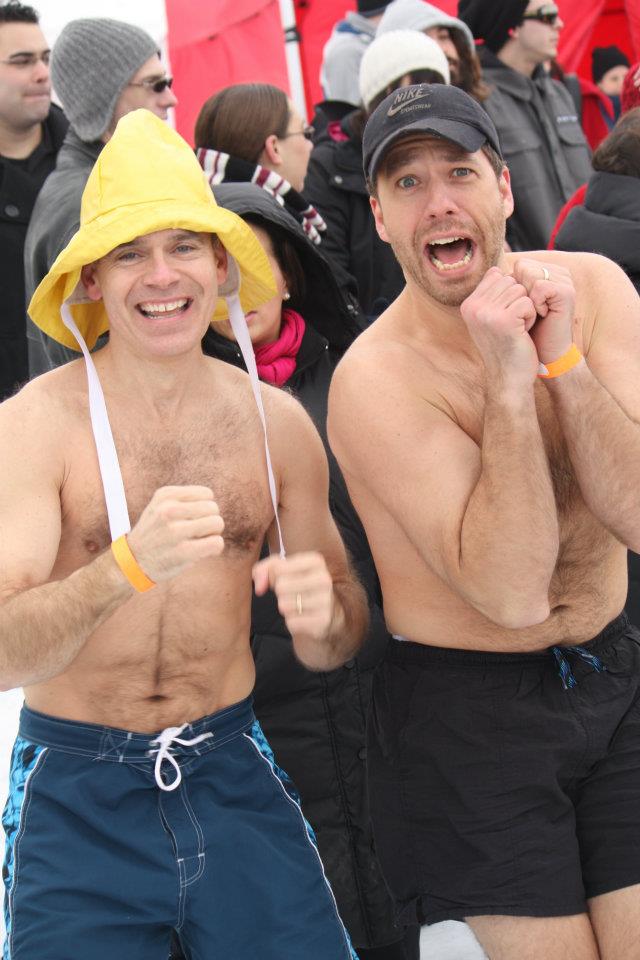 Join us and inspire others
Register today as a participant or put a team together. 
We need your help to share this campaign and inspire more people to create snow angels for CHEO.  More people = more fun = more support